WTES Read-a-thon will start March 1st and go through March 12th. All students should have received their unique login and donation information from their homeroom teacher.
See information below: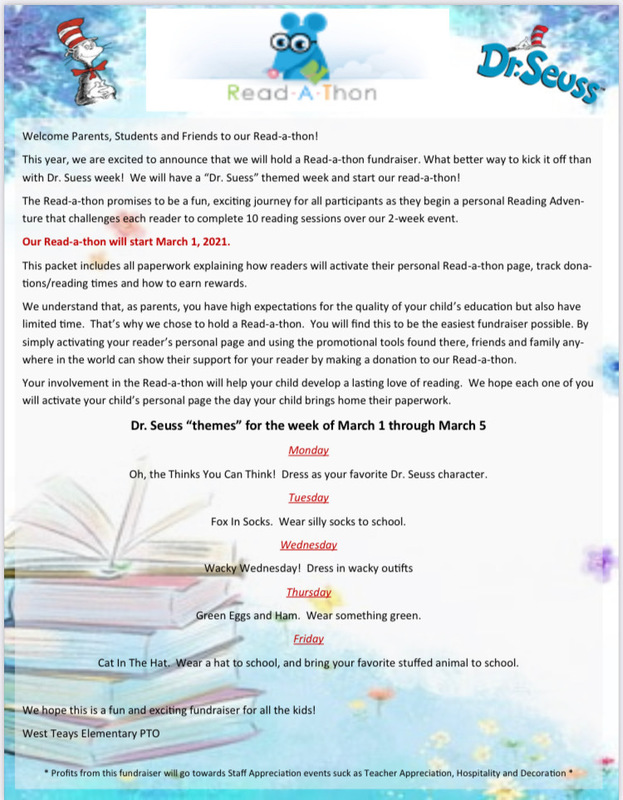 If you own a business please check out the following information on how you can help students participating in the West Teays Read-a-thon.