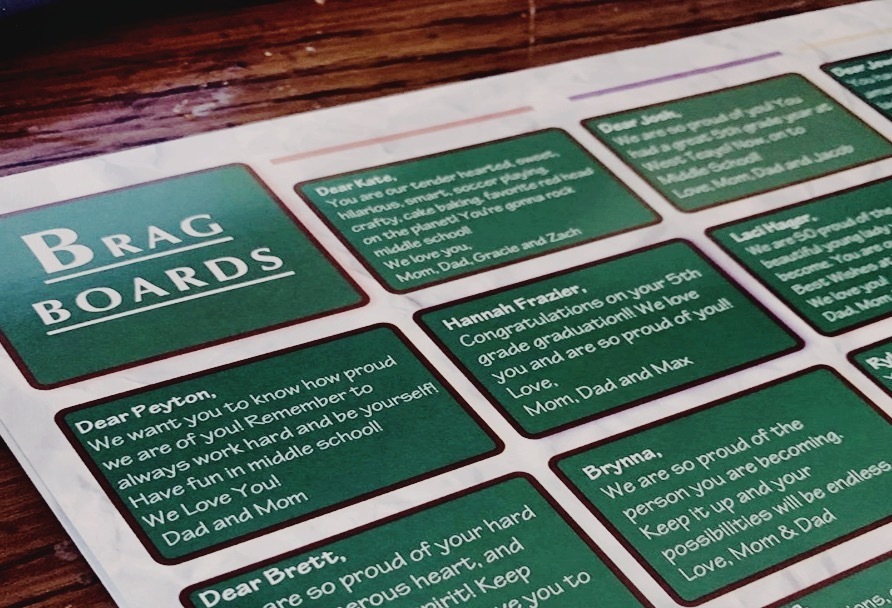 Yearbook Brag Board - limited spots!
WTES
Tuesday, March 16, 2021
The yearbook dedicates 2-4 pages to brag board sales. These spots are very limited! To ensure you get to make that special statement to your child, teacher, or grandchild, please return this form ASAP. Fifth grade students at West Teays Elementary, those students will get priority to submit to the brag board.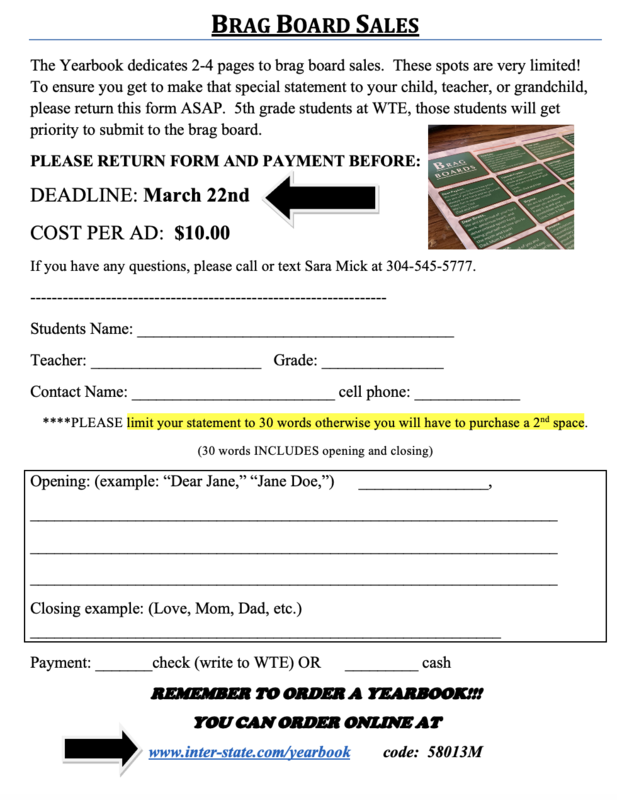 *You can get a printable version of this form on Schoology.com WTES updates page.