EDIT MAIN
The Seven Habits of Effective Families/Parents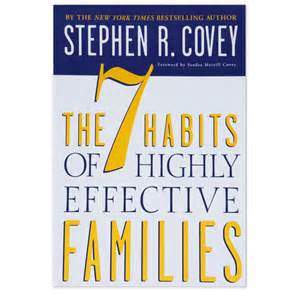 1. Be Proactive
Take responsibility for your family.

2. Begin With the End in Mind
Define your family's mission statements and goals.
3. Put First Things First
Prioritizing the family and doing the important things first.
4. Think Win-Win
Have an everybody can "win" attitude.
5. Seek First to Understand, Then to Be Understood
Listen to everyone sincerely.
6. Synergize
Work together as a family to achieve more!

7. Sharpen Your Saw
Renew yourselves regularly.